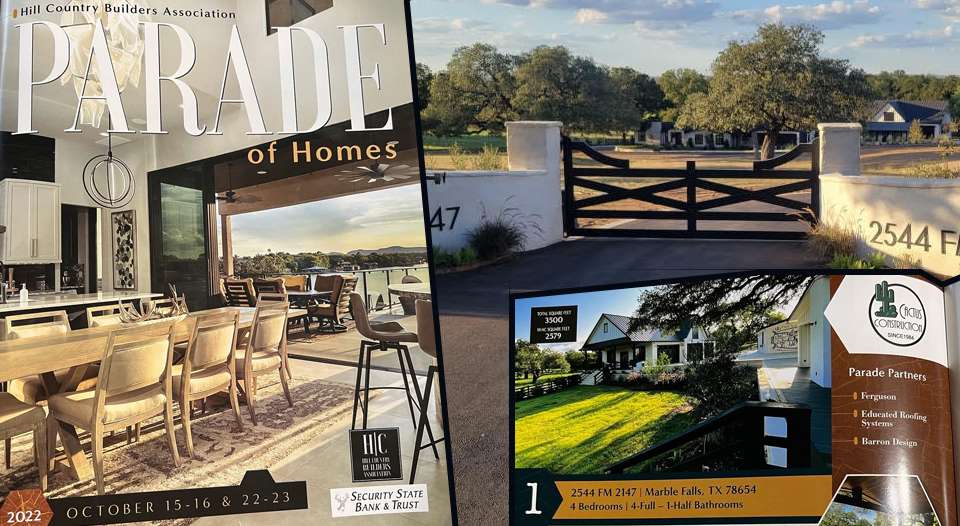 The Lucky Horseshoe is a WINNER!
We are really proud to announce the INCREDIBLE, sweeping WIN our builder took home last night. Our little Hill Country ranch, The Lucky Horseshoe, was recently featured as one of the homes in the (Texas) Hill Country Parade of Homes. Under the direction of Travis Dean, Contractor and Owner of Cactus Builders, we made some incredible changes and additions to our modern farmhouse and together, we created a beautiful and peaceful retreat!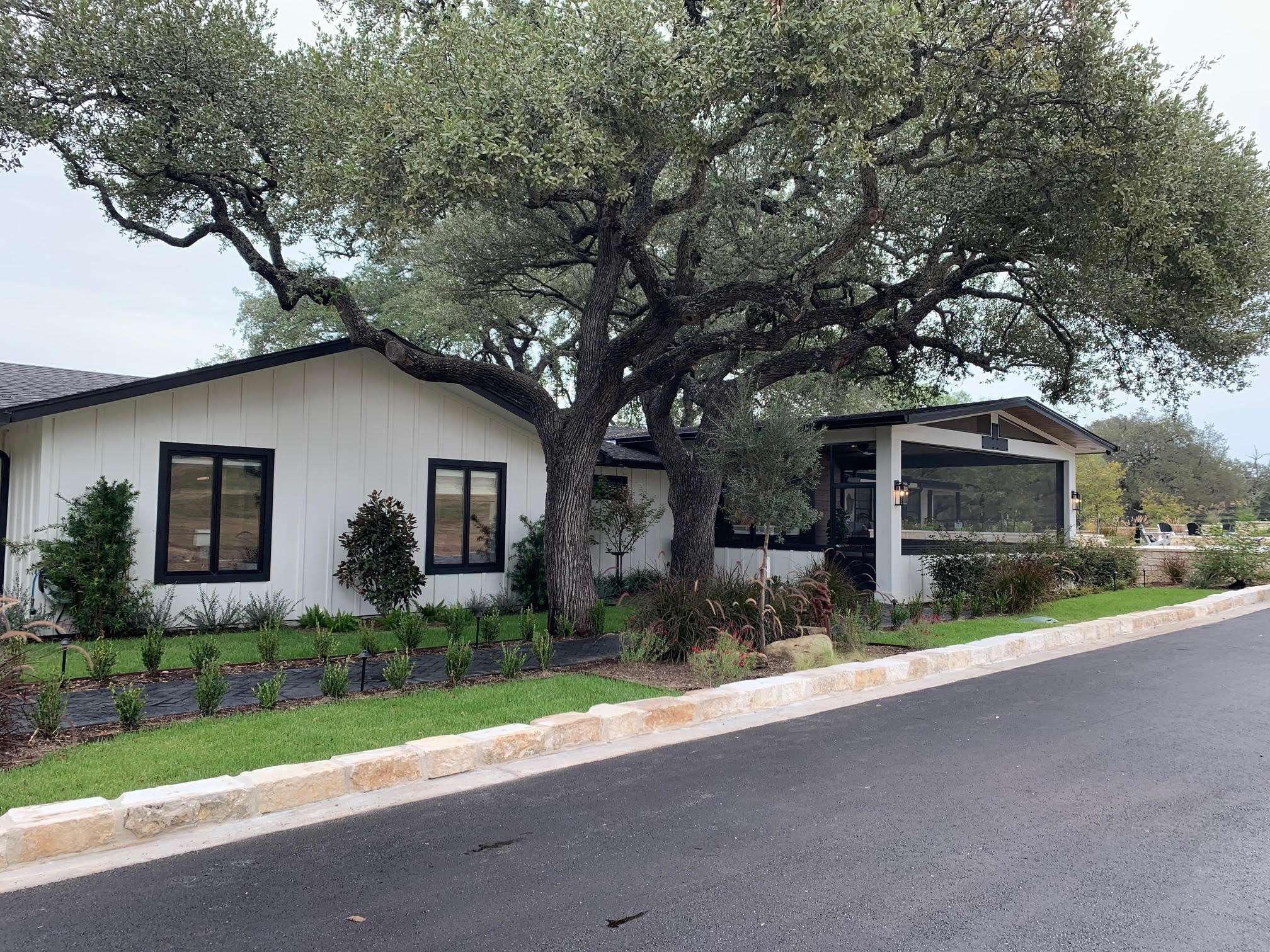 As y'all know from the photos I've shared over the past year, we've done quite a bit of work on our property. When we bought this beautiful home, it had already gone through a drastic transformation. The previous owner did an incredible job on the design as well as interior textile choices Throughout the home. But we knew, that we would have to take the project to the next level in order for it to be comfortable and accessible for us. Our vision was broken down into five categories:
Build a garage barn that's accessible, spacious and not only provides a home for cars and various ranch vehicles, but also features an incredible ManCave! The area on which this structure would sit, because of its elevation, would later require creative surrounding design work in effort to tie all the building aspects together. As soon as we decided to take on this aspect of our project (as well as others), I contacted my long time friend and very accomplished, award-winning boutique Architect, Felicia Barron Foster. Felicia's Texas based firm projects have been featured on HGTV Pro-Design Netwerk, Houzz and Apartment Therapy. She's incredible. Contact her at BarronCustomDesign.com
Creatively connect the main house, the garage barn and the casita guest house with a combination of smooth, (one level) hardscape and Trex decking while still preserving and protecting the beautiful Live Oak trees.
Convert to the existing garage into three important sections: A screened-in porch leading into a small home office as well as a spacious, ADA accessible roll-in bathroom, shower space and closet.
Add a black ranch fence and new gates to perimeter of our almost 11 acre property.
Lastly, transform the property with what I would like to call the "icing on the cake." This property needed a little beautiful and organic landscaping at the entrance of the property as well as around the house and guest house which would be able to capture the beauty of the Texas Hill Country. This was actually a huge process because it included the transformational (and creative elevation approach we applied to) landscaping in front of the Casita guest house. Following the landscaping, we repaved the entire (fourth of a mile) driveway, which included widening the drive and adding a culvert to the lower drive area to redirect rainwater. Although this was a high dollar ticket item, it was absolutely necessary.
After several months of planning, strategizing, designing and countless conversations, everything turned out exactly as we had envisioned. My husband Chance and I are pretty creative people and tend to come up with unique design ideas. To be able to turn around and communicate our vision to Travis without him feels we were crazy, was awesome! He took the time to truly listen to our needs, reasons behind our design strategies and he went the extra mile to make sure everything was always exactly the way we needed it! He exceeded our expectations as a contractor.
Just as we wrapped up this year-long project, around the corner was the Hill Country Parade of Homes. We were proud and honored to have our home be a part of this special competition as we wanted others to see the incredible work completed by Travis and his team at Cactus Builders. And what and incredible stamp of validation he received, "Best of Parade" and countless awards were presented to Cactus Builders. If you are looking for a builder who has integrity, patience, skill and creativity, then Cactus Builders is who you should connect with. Travis and his team have been excellent to work with. CactusCompanies.com
Awards for The Lucky Horseshoe Project:
1st place: Best interior design and décor.
(Haaa! Our designer was yours truly, but I'm not a designer, I just choose things I love and then wing it!!)
Best outdoor living.
Best unique feature. (The casita courtyard).
Best architectural elevation.
Best kitchen and living, best master suite and bath (previous owner gets credit on those).
BEST in Parade.
2nd place, Best craftsmanship.
(four homes in our price category)
Best overall home for both price category's including the $1.6 mil and above.
9 total homes being judged.