We're just two Lucky Horseshoes!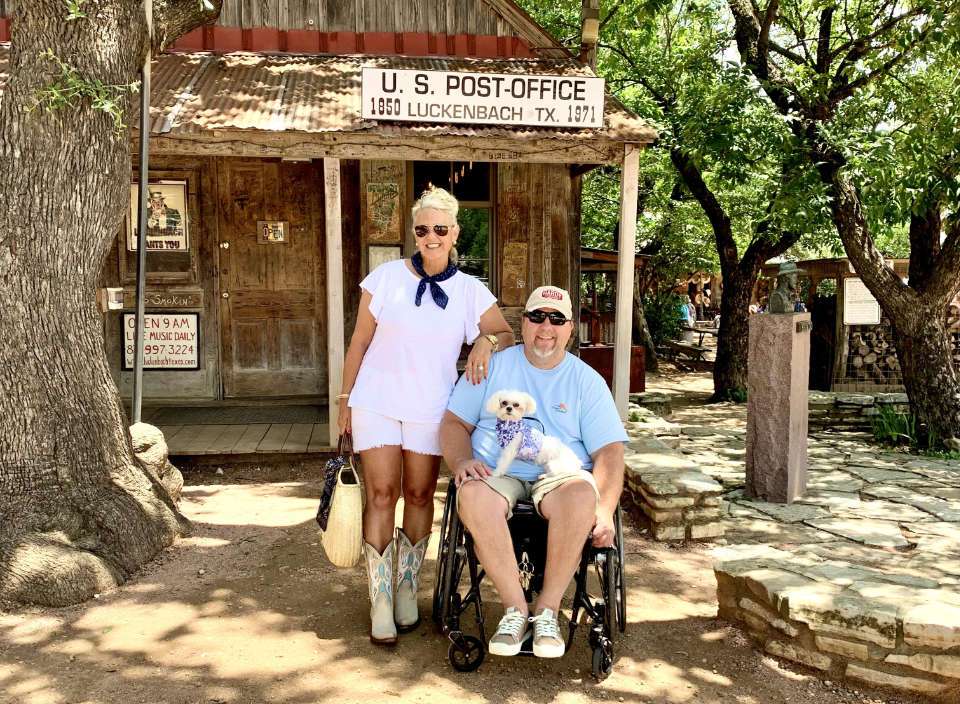 Did you know that the reason horses wear "shoes" is primarily because they strengthen and protect their hooves and feet. The "horseshoe" helps prevent the hooves from wearing down too quickly and it helps add durability and strength to the hoof. Interestingly, both of us feel pretty blessed or lucky because of the incredible strength and protection that we have lived in. There are many circumstances (and people) in life that have tried to "wear us down" but we persevered, overcame and are stronger and better people today!
We are Chance and Amy Hardy. We met as young teenagers and dated all through our Highschool years but then decided we needed a break. Chance had moved from Southern California to Texas as a small child so after we broke up, he chose to head back to California. Our "little break" turned into a 30-year hiatus which was consumed by each of us separately perusing education, building careers, accomplishing goals and making families. But as fate would have it, sadly we found ourselves, after (broken) marriages, going through divorce.
We reconnected and when we did, we picked up exactly where we left off. Of course we were over 30 years older than we were when we dated which meant we looked quite different. Many years prior, Chance had been in a tragic ATV accident in the desert which left him paralyzed. So when we connected, he was (and still is) bound to a wheelchair, his hair was getting a little gray on the sides, I had gained a few pounds and was coloring my hair to camouflage my gray! but other than that, we were just the same two teenage kids. The love that we had instantly reignited and we started over the second half of our lives together. Between the two of us we have four children and over time and by the grace of God, we've been able to mesh our two lives into one family.
Our love story oftentimes reminds us of the legend of the horseshoe. When placed over a doorway and turned upward and open, it's believed that the horseshoe catches all the good luck. We'd like to think that we caught far more than just good luck but God's richest blessings!