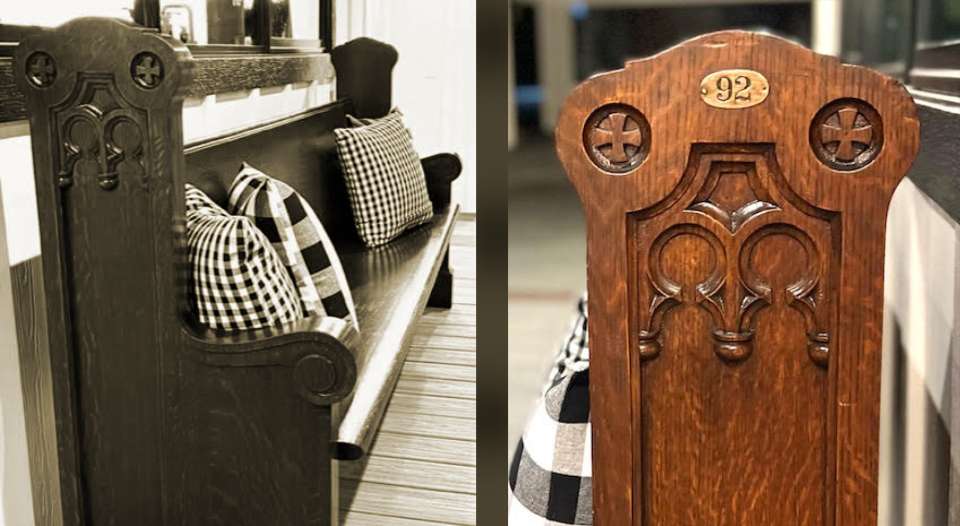 We all crave and long for a spiritual connection of some kind. Today, I want to share with you a cool story that I'm confident will be one that will leave you feeling deeply encouraged! Life can be really tough and many feel alone, lost or forgotten. YOU. ARE. NOT. ALONE. I once read a scripture from the Bible that at the time sounded nice, but I didn't think it really applied to my life. I was wrong. Turns out, it was life changing. Psalm 92:12-13, "The righteous will flourish like a palm tree, they will grow like a cedar of Lebanon; planted in the house of the Lord, they will flourish in the courts of our God."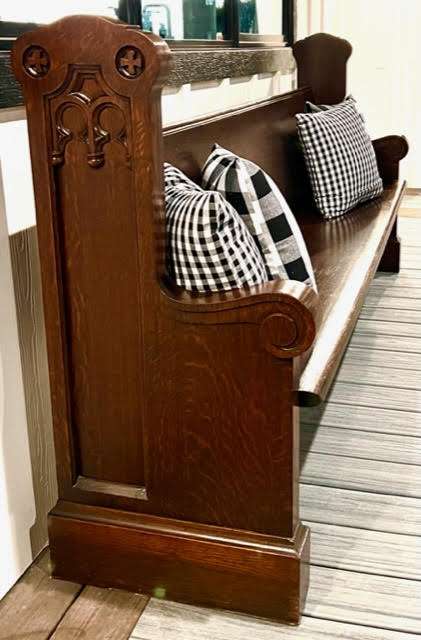 I'd like to think I'm like the palm tree, the cedar and (hopefully always) a "flourishing one." To the physical eye, Palm trees are tall and skinny, which I AM NOT! I'm a shorty and because menopause is having hay-day with me I'm wrestling with now becoming a little bit chunkier that I've normally been! However spiritually speaking, I'd like to think that I'm kinda-like a Palm Tree! Have you ever seen a tall, palm tree in the middle of a horrible storm? They sway from side to side and practically bend all the way over, like a rainbow almost touching the ground, yet they don't snap in half!! After torrential rain and life-threatening wind rips across water and land, the storm finally passes. As clouds dissipate and the sun busts its way back onto the scene, the Palm, because of its strength and resiliency, makes its way back up. It once again stands tall and proud.
I lived in the midst of a pretty destructive storm many years ago and during the that, I held tightly to that Bible scripture God put into my heart. The words I had read, spoke of the "righteous ones" which simply put, just represents people that love God. The scripture says "they (you and I) will grow like the Cedars of Lebanon." Ummm, okay…what's that all about? Well, Cedar wood was and is still known throughout the world for its beauty, its versatility and its spicy aroma. Cedar is also considered a softwood. A destructive storm affected my life many years ago. Like a hurricane blowing in, it literally held me hostage in the eye of the storm for a long while as it wreaked havoc in every area of my life. It brought tremendous damage, heartbreak, disappointment and loss. And like the trail of destruction any storm leaves, it took a short while to clean up the debris this hurricane had left in its path. The hurricane that ransacked my life was my first marriage that ended in divorce due to my then husbands' nasty and life-controlling, drug addiction. Many of us have gone through storms in life which have either left us bitter and broken or stronger and better. Nobody ever raises their hand and says "oh, I want to go through a storm. I want to be broken!! Me, me, me, I want to go through hell to be bruised, battered and betrayed!" Pfffft. Nobody ever invites or welcomes adversity. I certainly didn't… But perhaps my storm hit me harder than the next person because for years, I had lived in denial? My floatation device called "hope" had deceived me into believing that things would "get better," things would change and that I would not end up a statistic of divorce. But in the end, I began to see that (for years) I had been doing nothing more than trying to resuscitate something that was already dead. So, I loosened my grip and released it. I trusted God, let it go and I'm so glad I did.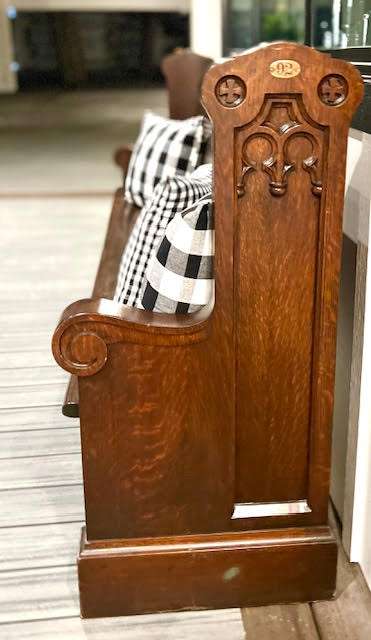 Back story…..While enduring the storm, I remember being so scared, deeply worried and fear-driven. As I hunkered down and braced myself for whatever the divorce path might bring my way, I remember continually begging God for a supernatural strength. I needed strength for myself and my children. As the eye of the storm moved-in and sat on me for weeks, I remember feeling as though I was suffocating and literally thought I was going to die from a broken heart. Although I knew divorce was inevitable, I was so sad. I remember feeling like such a loser… I felt that I had been in the boxing ring, fighting for such a long time to save something that never had a chance. So, I surrendered and left feeling completely defeated. It might sound like I'm exaggerating and I'm being extra, but I promise you, I'm not! Have you ever been there? Have you ever been in such a dark place where you were convinced that the sun wouldn't rise again? I was there…. In the depths of despair. I went to three different doctors and all of them told me the same thing, "there's nothing wrong with you, you're completely fine. Your heart sounds good and there's nothing we can do for you…. Blah, blah, blah." When the third doctor told me this same diagnosis, I argued with her and broke down in tears. I remember pleading with her as tears ran down my cheeks, " NO!! You're wrong, your diagnosis is wrong!! My heart physically hurts, it is physically broken and I don't think I'm going to make it! Maybe I should be admitted to the hospital!?" I even grabbed her hand and pushed it up to where my heart was, in my chest as to convince her that she might actually be able to feel my broken heart! I begged her for help. I wasn't just breaking down that morning but was desperate for a solution.
Desperate for anyone or anything that could take the pain away. She put her clipboard down, took off her glasses and sat in the seat next to me. Moved with compassion, her own eyes filled with tears, she looked me straight in the eye and held both my hands, "Amy, you are brokenhearted. You are sad and devastated and scared. I get it. You're going through a divorce and your heart feels shattered but the only prescription that I can write for you today is for medicine called "time." Time is what heals the mind, the heart and the spirit." I sat there and cried for what seemed like an eternity. It certainly didn't cross my mind that I should wipe my tears so that the doctor could leave and go help the next patient. God knows I had patiently been sitting there listening to my heart break into a zillion pieces while I waited for my turn to see her. But I finally came to grips with the reality that there was absolutely nothing anyone could do for me. I was going to have to weather this storm day in and day out, week after week, month after month. I would have truly put all my eggs in the "God basket" and trust God to take all the broken pieces of my heart and somehow put them back together according to his timetable, not mine.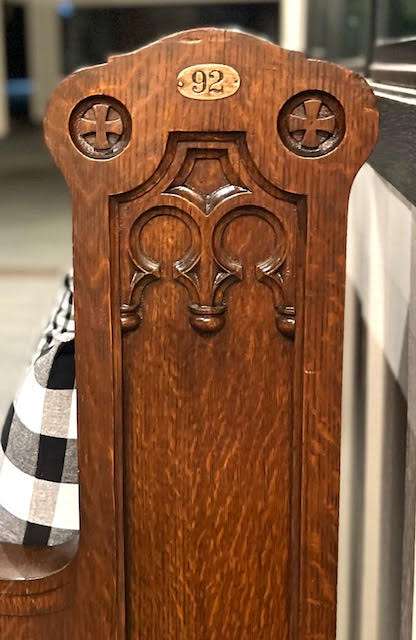 As I endured the season of healing, I spent a lot of time outside in nature, specifically in my garden. One day, the Lord told me that I was as strong as a palm tree! He gently spoke into my spirit, "Amy this is going to be a tough season but rest easy knowing you're not going to be broken, you will not be crushed in spirit. During this time of being brokenhearted, I will be with you and with your children." It was a long several months, but He was true to his word. God truly did bring and comfort. He provided for my children and me in incredible ways. The laundry list of provisions extended to me, was incredible and I'll never forget Gods unfathomable kindness toward me. I watched, felt and heard his love through countless people, job opportunities and my times alone. He never left me.
Shortly into my healing journey, I had a small garden steppingstone made and etched into the stone was the scripture, God had impressed upon my heart, Psalm 92:12-13 (what I shared above). I placed the stone in my garden as a constant reminder to myself of Gods faithfulness; just like the palm tree that had been beaten down during the storm yet in time, stood back up and flourished, I too would make a comeback and flourish again. As time passed, I healed and became strong and whole again, just like the doctor had promised. I tackled the whole single parent thing the best I could, had a good job and was surrounded by and smothered by incredible Godly friendships and relationships. More importantly, during that season, I was able to experience and find a fresh strength deep inside myself that gave me just what I needed during that season. I even found love again and my heart was full!! I sold my home, packed up my children and moved away. And when I did, I left the garden steppingstone behind as I felt it represented a season in my life that I was ready to let go of.
A couple years later I was furniture shopping with my husband Chance- (y'all know I found love again, right). Before we had gotten married, we began buying different items to fill our home. Through social media, I connected with an antique dealer on the East Coast who had the most beautiful church pew I had ever seen. The woman sent me several pictures and I knew we had to have it. When the pew arrived and was brought into the house, my breath was taken away. I stood and stared in disbelief and was in awe. Although I had left the little steppingstone behind, God wasn't going to allow me to forget that season. There was something on the end of the pew that was like a wink from God himself. Unlike the stone, there were no words or letters etched into the wood but it did boast a small, shiny brass plaque that had been affixed to its side. The assigned row number "92" shined brightly against the rich, brown wood. Psalm 92:12-13 immediately came to mind. I instantly heard the Lord speak to me, "Amy, although you are no longer in that little garden with the steppingstone that served as a reminder to you of my faithfulness, I have given you a new place to sit and worship me and reflect on my goodness. May you always remember, no matter where you may be in life, you are as strong as the palm, you will continue to grow like cedar and you will, if planted firmly in me, always flourish!"
Today, that church pew that I bought so many years ago, sits on the back porch here at The Lucky Horseshoe. I sit and reflect and think about not just the beauty of where I am today but for all the experiences that I have gone through in my life. All those experiences (the good and the bad) have contributed to the woman I am today. Never discount the trials or tribulations you may face as there is a reason for everything we endure in this life. And don't think that for a single moment you are alone, God is always near. He is always nearby and more so to those who are brokenhearted and crushed in spirit (Psalm 34:18). May you be strengthened today if you're in your own storm. You'll get through it, but not alone. You'll need God's help. You can call on him any time, day or night….
Love Ya'll -Amy