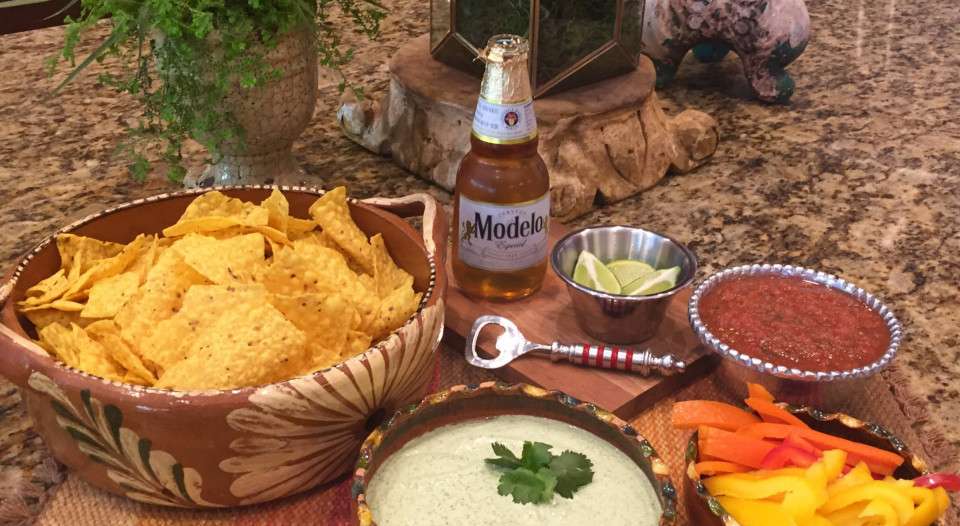 Our Cilantro lime dip/dressing has become a family favorite. I picked this recipe up many years ago and today, whip it up almost monthly! This creamy and spicy dip is perfect with chips, warm tortillas, carrot sticks or even bell peppers. Adding a healthy squeeze of fresh, lime juice quickly transforms this into the perfect salad dressing or topping for fish tacos, fajitas or anything that begs for a cilantro side kick! Enjoy!
Total Prep Time: 1 hour
Serving Size: 2 1/2-3 cups when broken.
Ingredients
8 oz Cream Cheese
8 oz Sour Cream
1 Pkg Ranch Dip seasoning
3 bundles Cilantro
1-2 Jalapeños
Splash of Tabasco
Directions
1.) Dump everything into a blender, mix until smooth.
2.) Place in refrigerator to thicken.
3.) Serve with chips, warm pita bread or veggies like carrots or sliced bell pepper.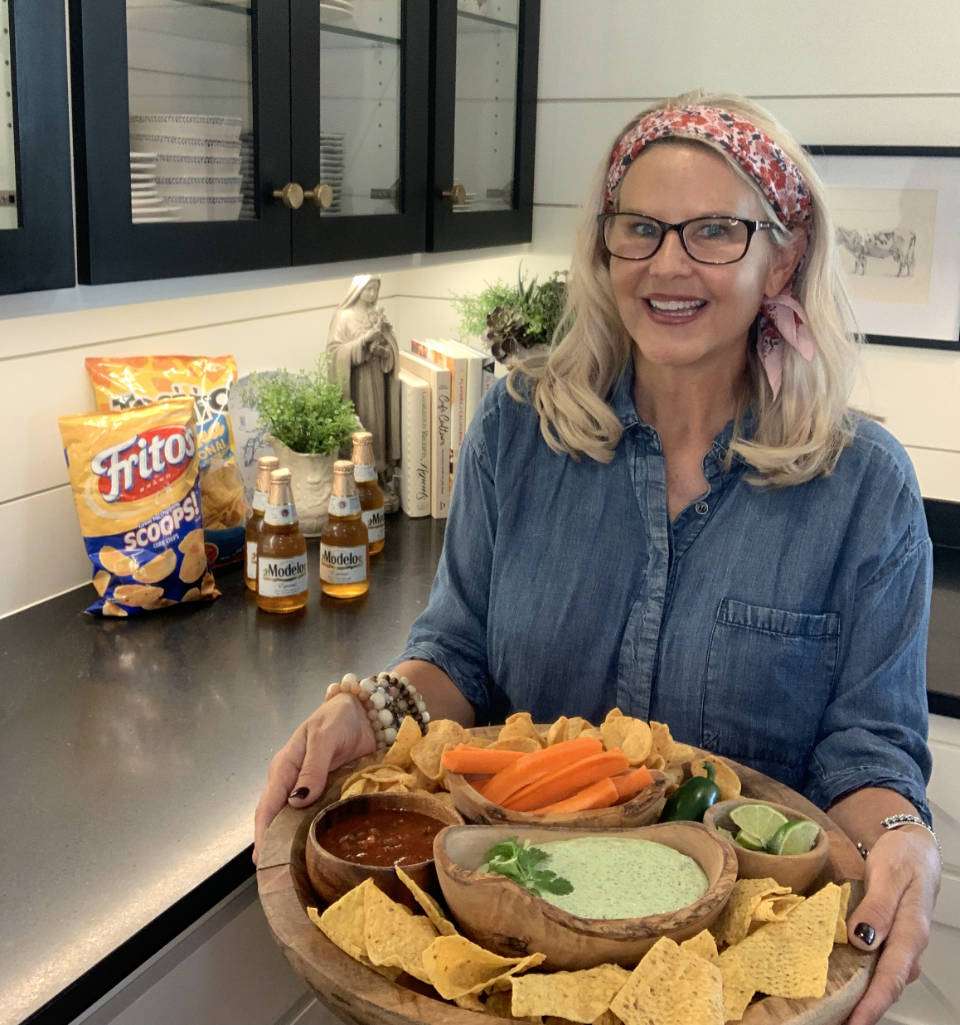 Fun Fact
In order to easily change this from a dip into a salad dressing, add lime juice which will create a lathered consistency rather than a thicker dip.